Primrose Cottage was built as a fishing lodge and still serves that purpose today.
The cottage sits on the bank of the East Lyn, home to some of the UK's prettiest and feistiest brown and sea trout, and salmon. They are as wild as can be and preservation means all fishing is catch and release. There are miles and miles of fishing with over twenty named pools but trout lie all over.
Fishing permits are available for £10 a day for trout from the local petrol station and visitor centre. The season runs March 15th-September 30th. Full details are here.
If you would like a guide or an instructor, please do not hesitate to let us know.
The cottage is equipped with emergency flies, a special fly wallet provided by the amazing Wylye Leatherworks, a leader, a fly-tying vice, and other materials. There is also a catch book to help you select best pools and flies and Simon is more than happy to spend an hour (or three) showing you or talking you through the best tactics. The Cottage is well stocked with interesting books, DVDs, art and vintage tackle to make the Fly Fisher feel at home.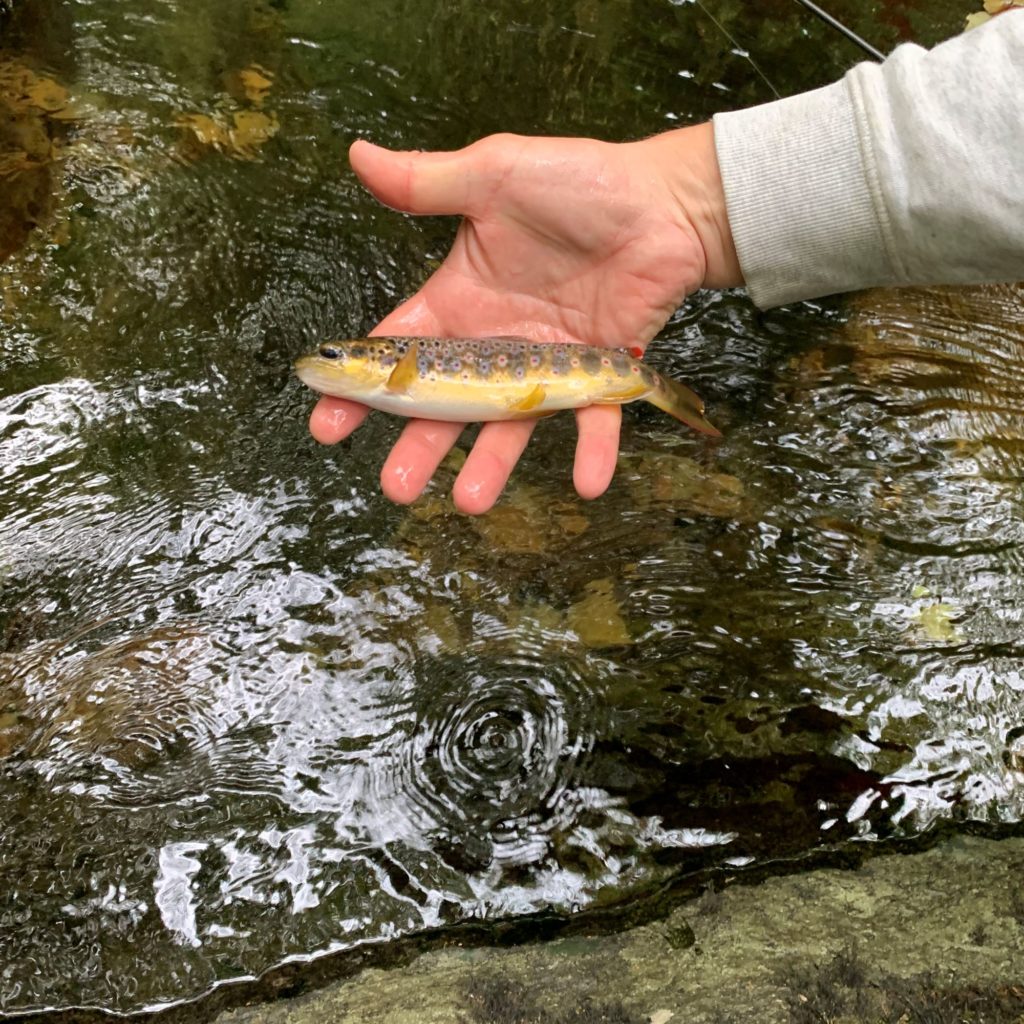 Primrose Cottage is 15 minutes from Lynmouth, and the North Devon coast has excellent sea-fishing whether it is beach casting in the winter for Codling, Thornback Rays and Conger, summer plugging for Bass, or float fishing for Mullet. For fly fishers there are excellent opportunities for Bass and Mullet locally at Lynmouth, or further afield.
The Cottage is equipped with sea fishing seats, rods, reels, rigs, rests and bait can be bought locally in Ilfracombe.

A guide to local marks can be found here.