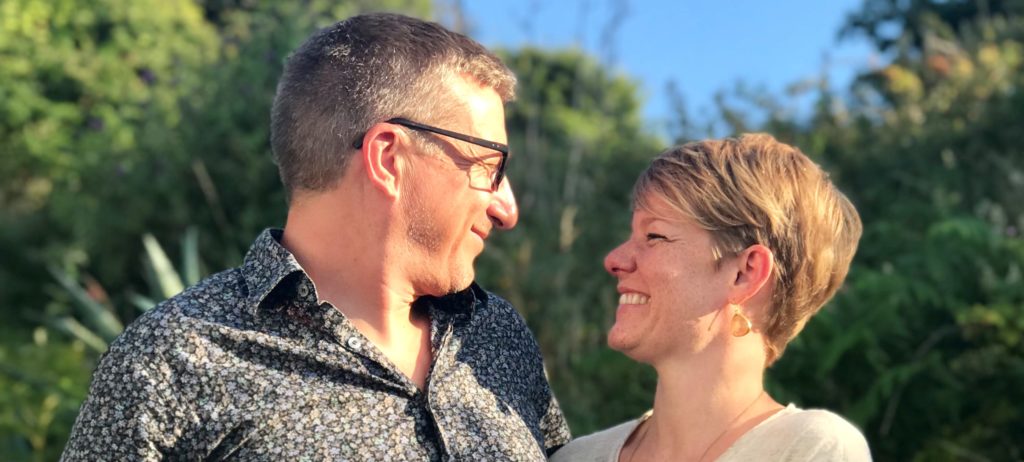 We are Simon & Kat Francis and we are the very proud and happy owners of Primrose Cottage. It has been a dream of ours for a long time to own a little place in Devon, and as soon as we saw Primrose Cottage we knew it was a very special place.
We wanted to create a place that wraps its arms around you as you walk through the door. The cottage is immersed in nature, which is always soothing and good for our souls. Inside the cottage everything has been designed to be comfortable and comforting. It has quickly become our favourite hide-away where we restore our energy levels.
Simon is a very keen fly fisher and a true nature lover. He is originally from Bath and he studied Biology at Exeter University. He can tell you a lot about the flora and fauna surrounding the cottage, and even more about fishing! Simon's dream is to one day own a large farm and re-wild it to the benefit of the environment.
Kat loves nature having grown up in rural Sweden and she loves cooking – passion she inherited from her mother who used to own a restaurant when Kat was a child. Kat has since spent a lifetime working in luxury hospitality in both France and the UK. Her dream is to run a B&B with Simon on the re-wilded farm!
Together we strive to make every guest's stay memorable. We can't wait to welcome you to Primrose Cottage to share with you this unique place.
Kat & Simon